Posted by Europann on Sep 23rd 2023
Just like women, men get confused when they buy swimwear, especially if it's about their swim bottoms. It's because swim bottoms come in different types with different purposes. And if we talk about the men's swim tops, they are mostly the same.
Many men go shopping and randomly pick swim bottoms. And later, they feel uncomfortable. They are unable to swim and spend time looking at other swimmers. It feels frustrating but they can blame anyone for the same.
We don't want you to make the same mistake and spoil your beach vacation. We want you to understand that all men's swim bottoms are not the same and you should pick them cautiously. We want you to know the different types of bottoms and the differences between them. And for this, we have got this post for you.
Here is the list of swim bottoms for men
Option number 1: Swim Trunks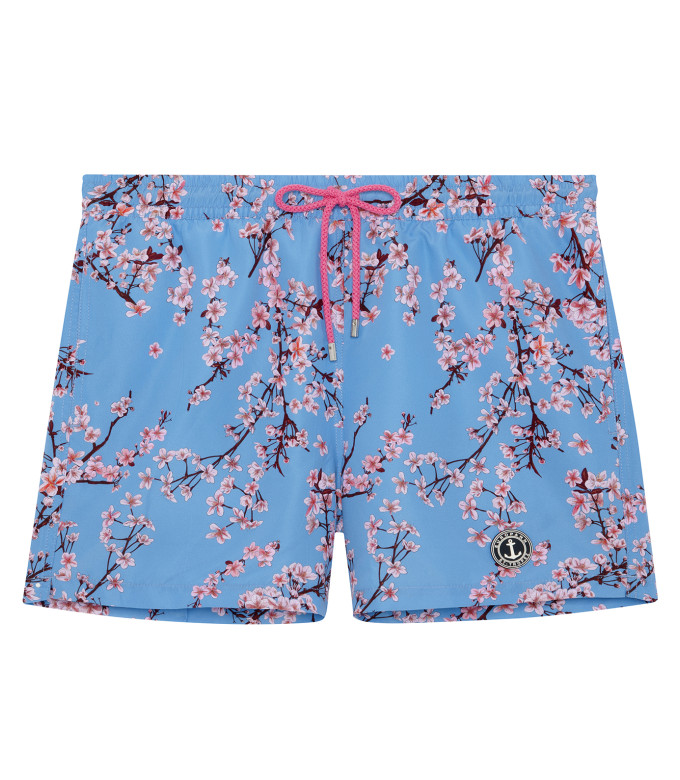 Also known as bathing trunks, the swim trunks are short, loose bottoms. These are comfortable and specially designed for swimming. You can roam around as well after wearing swim trunks. But, while swimming, the experience will be different.
Mostly, you will find swim trunks made of nylon or polyester. They have a mesh lining for quick drying. In some swim trunks, you will also find polyester liner inside.
Option number 2: Board Shorts
In the category of swim shorts for men, you will find an option of board shorts. Compared to swim trunks, the board shorts are longer. The length is close to or past the knee. The board shorts are loose in fitting, but the non-elastic waistband in them gives a tight fit around the torso. It means the loose fitting of these shorts will not spoil your overall look.
Just like swim trunks, the board shorts are made from polyester and nylon with an option of a quick-dry procedure.
Option number 3: Jammers
Jammers are a bit different from the two swim bottoms mentioned above. It is said that jammers are primarily worn by athletes. People often get confused when they buy jammers because they resemble cycling shorts or compression shorts.
Made of nylon and Lycra/spandex material, jammers have a form-fitting design. This design reduces water resistance and attains speed while swimming. The best thing about jammers is that they provide huge coverage to the body. Because of this, the body gets less dragged, which reduces the overall skin friction. Even in jammers, drying isn't an issue.
Option number 4: Briefs
With the term "briefs", you might get confused because it's generally associated with men's undergarments. There is nothing to be confused about because briefs are used both as an undergarment and swimwear. The briefs have a V-shape front and a solid back providing form-fitting coverage.
Unlike other swim bottoms, the briefs don't extend below the thighs; instead, they run along the pelvis to the buttocks. With briefs, you can achieve speed while swimming. They are available in cotton, polyester, nylon, and spandex.
Option number 5: Square leg shorts
One more popular option in the category of swim shorts for men is square leg shorts. Longer than briefs but shorter than trunks, the square legs shorts give better front coverage. One important thing to know about square leg shorts is that they are better for competitive or serious swimmers.
With square leg shorts, you will stay comfortable because they give a better grip and more fitting, and attain speed.
Now that you have got the list of men's swim bottoms, we hope you select the right and the best option.